www.TrumpGov.us

"Building a greater America"
Official news site of the Trump presidential transition.

Also visit us on Facebook here: https://www.facebook.com/TrumpGovus-361775897490578/?fref=ts
FEATURED LATEST ANNOUNCEMENT: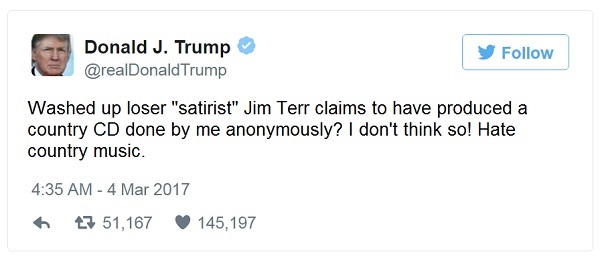 (satire)
If you want to see the offensive project in question,
and perhaps buy a CD, visit it here


---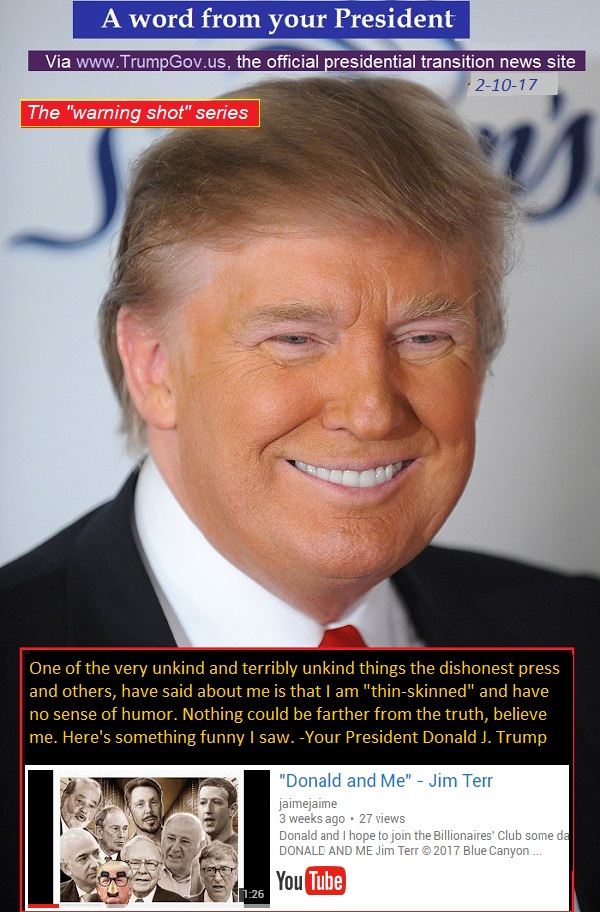 Here's that video: https://www.youtube.com/watch?v=VSW0yrBJq1k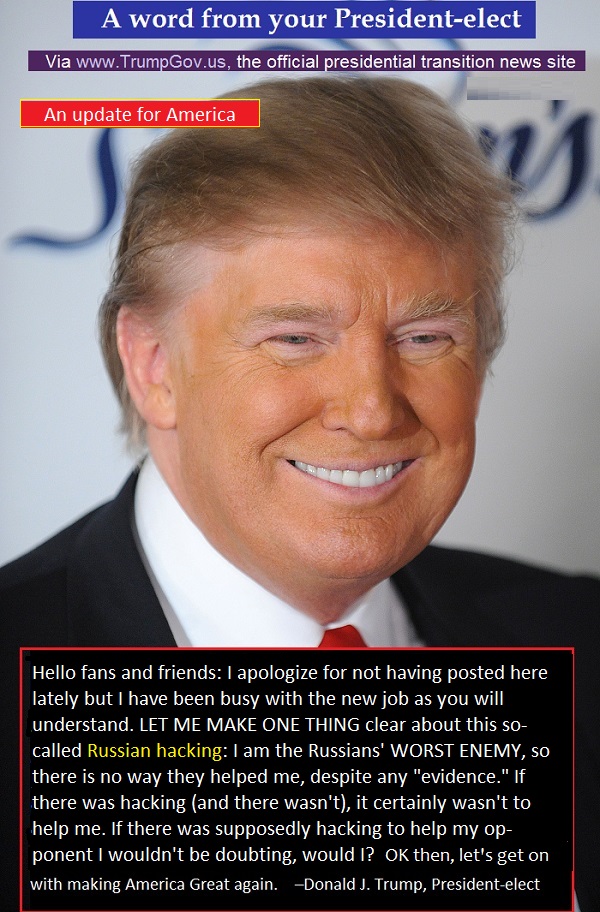 Don't get me wrong here...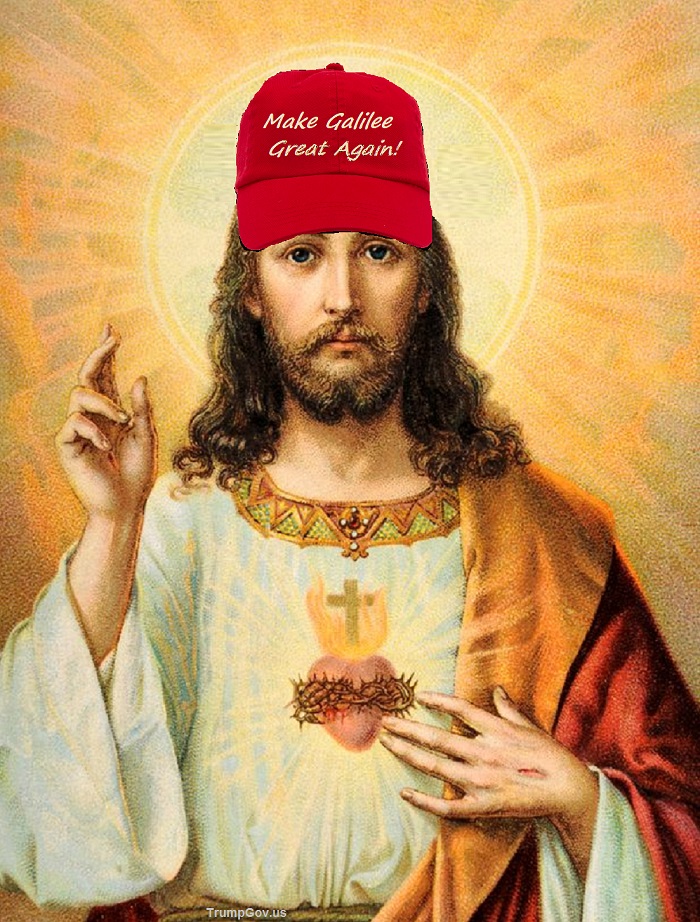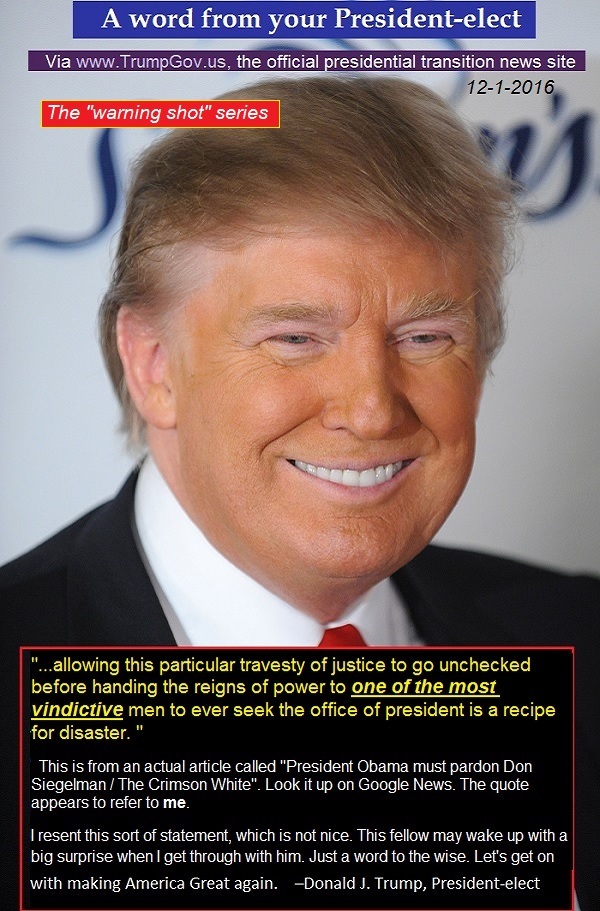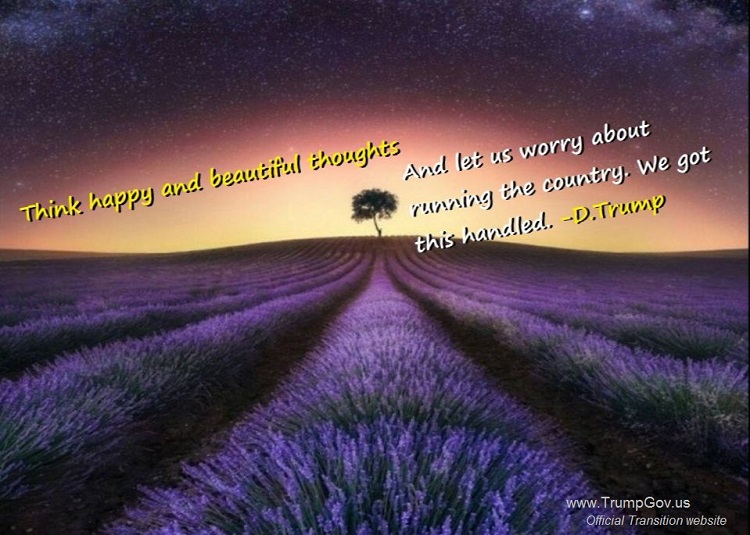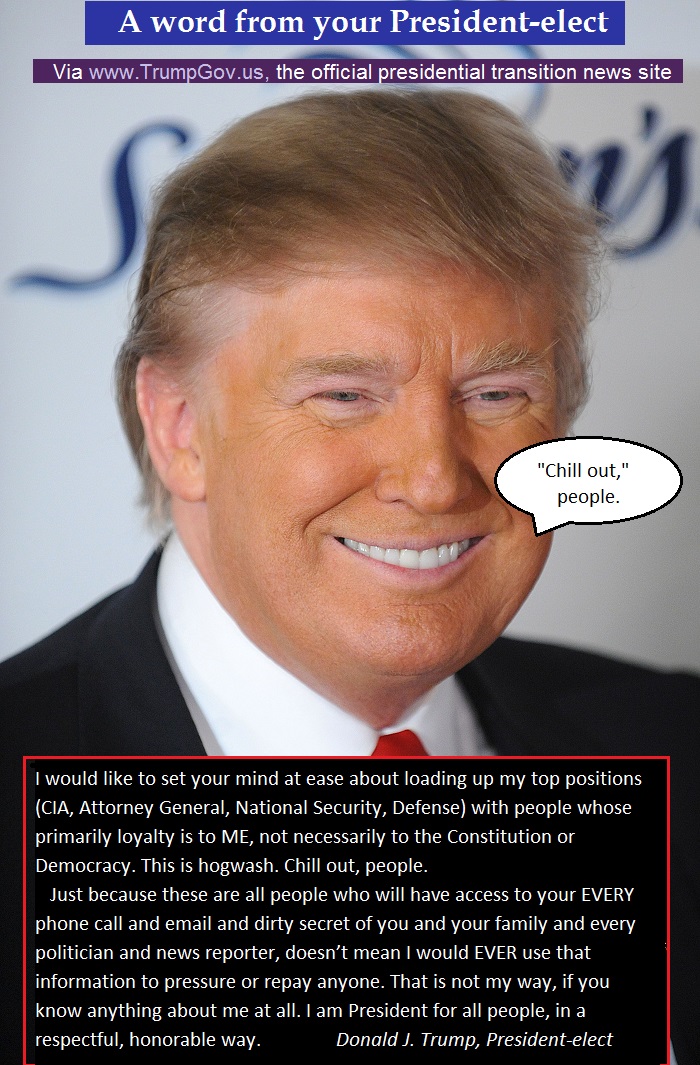 This website (and the corresponding Facebook page) are

available for purchase

. (see contact below).




IMPORTANT ANNOUNCEMENTS: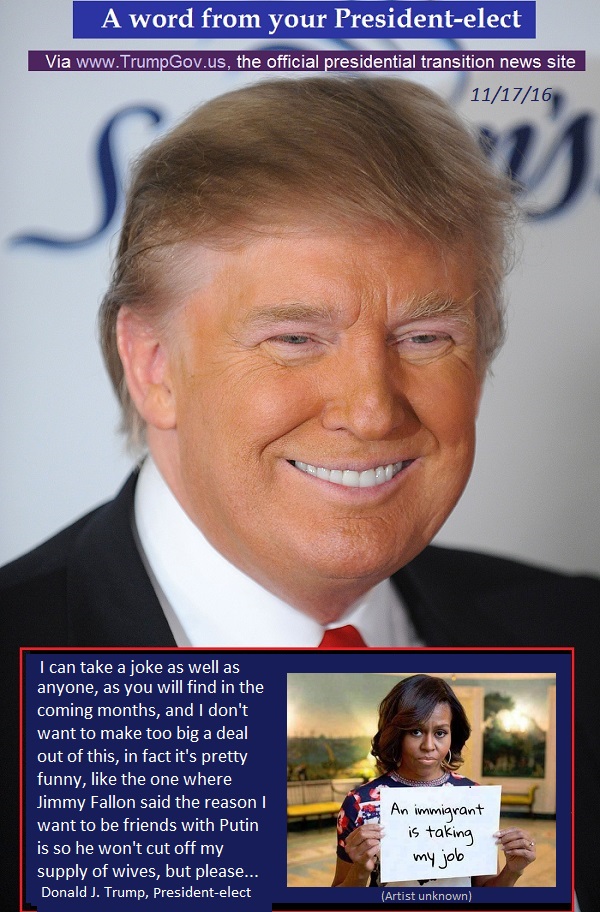 ---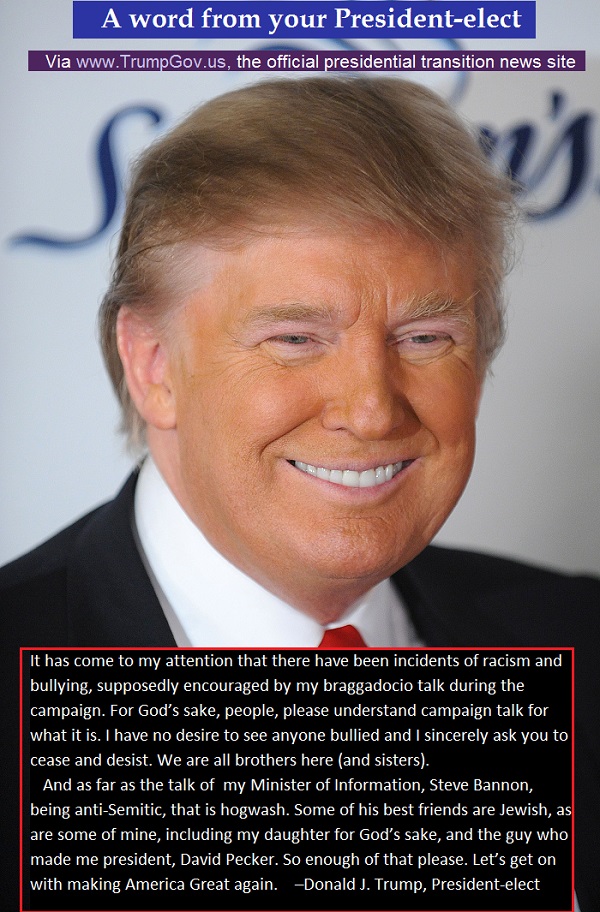 who is David Pecker, you ask? Look him up!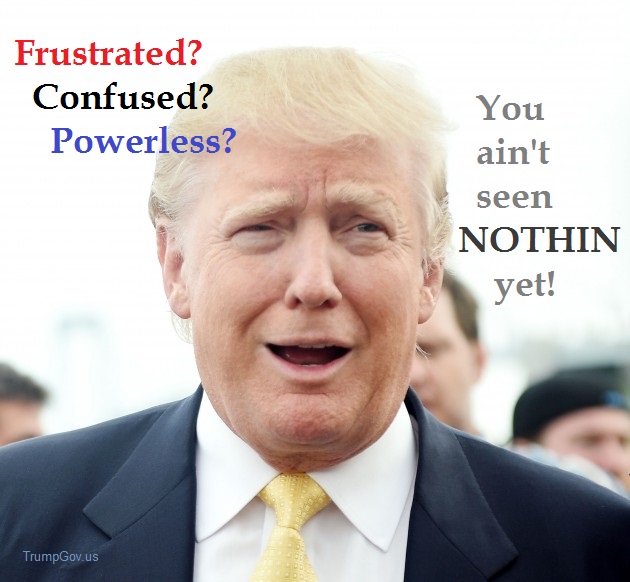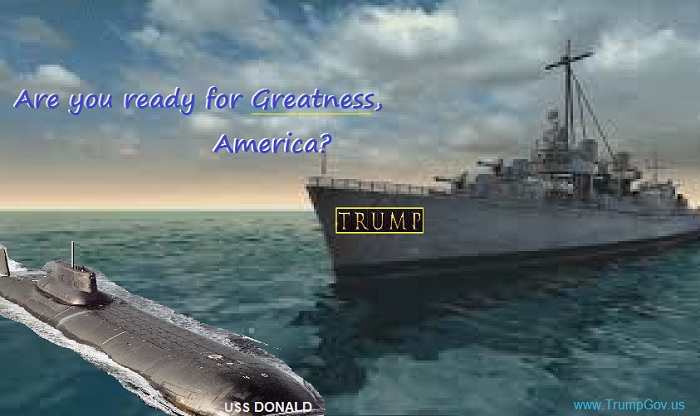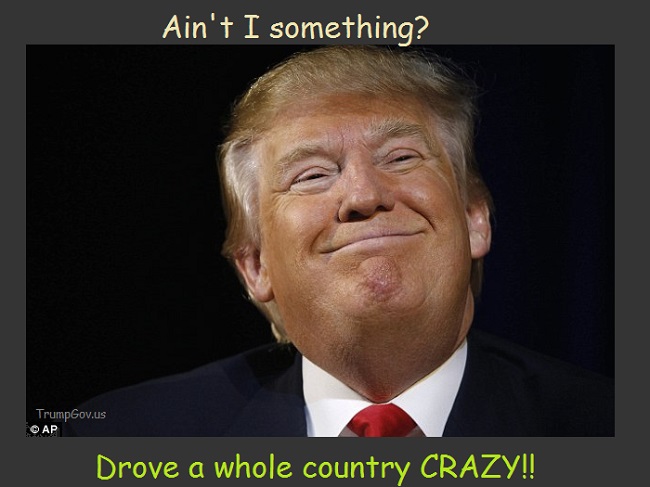 also on Facebook here - (may need to right-click)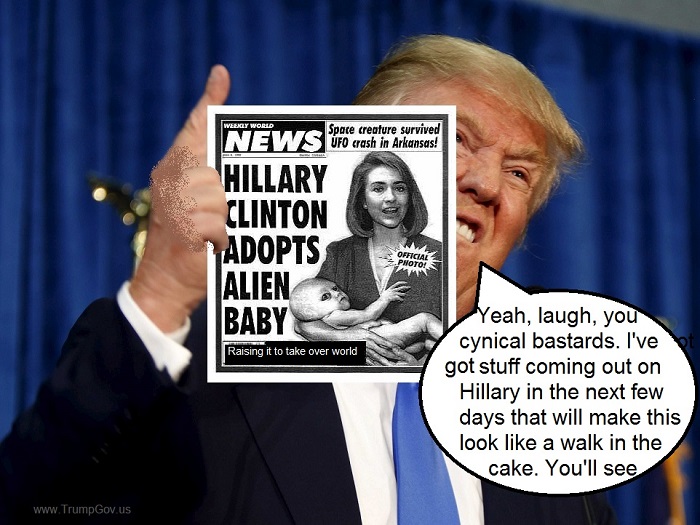 TRUMP as you've never heard him before!!
 
This video also on Facebook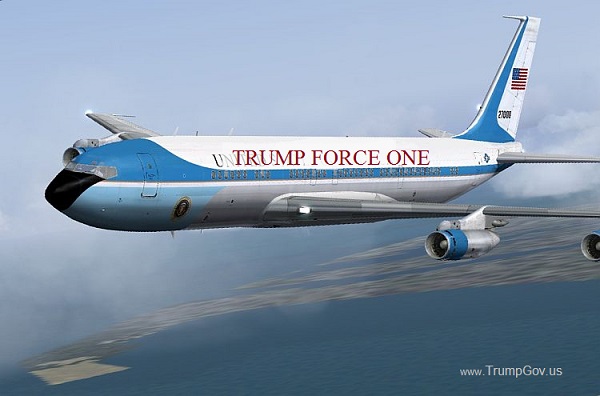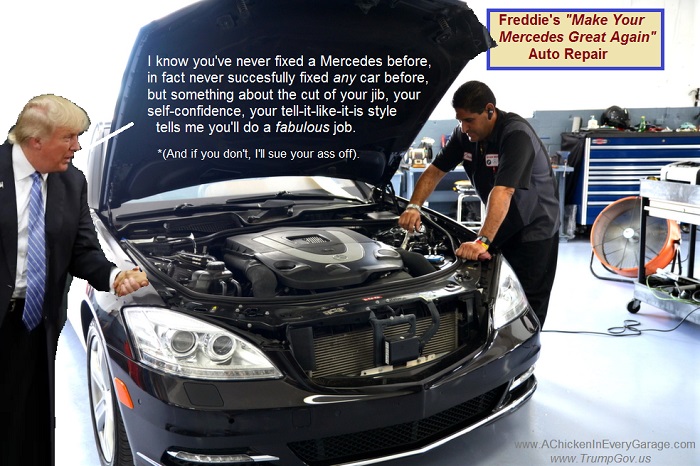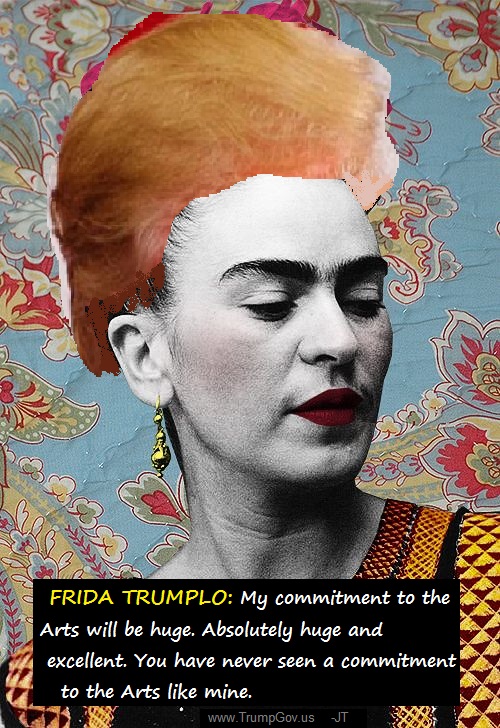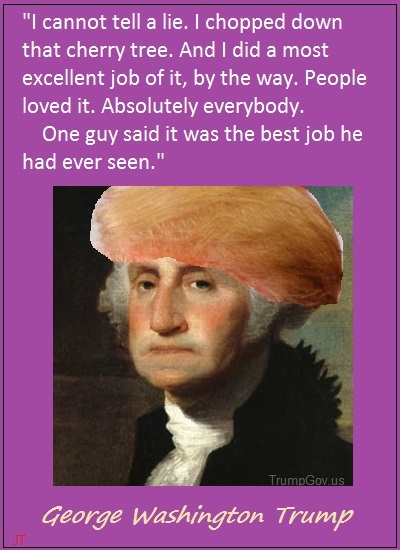 (just your webmaster playing around before anybody
sees these. Of course it will be a 100% serious website)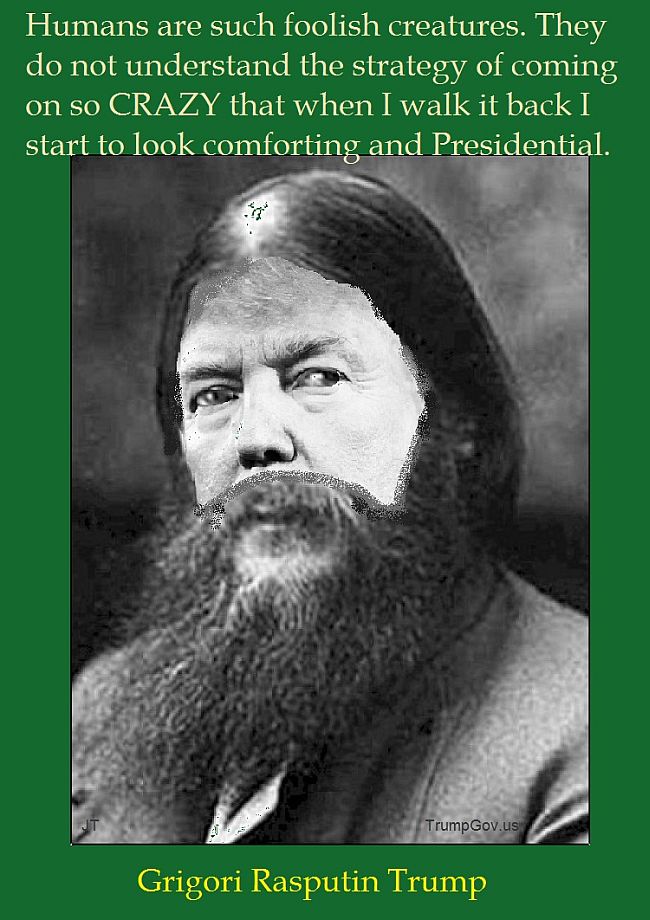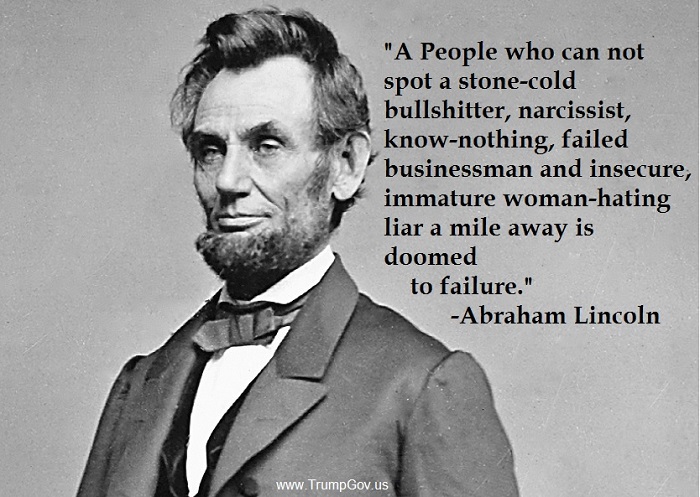 **
**
**
**
**
**
Do not look below!
May upset even adult viewers!
Videos arranged from most recent and sophisticated
to oldest and most crude.



MAMAS DON'T LET YOUR BABIES
GROW UP TO BE NARCISSISTS

Also on Facebook, probably with many more views...



YouTube videos are posted here for greater viewing convenience;
Most videos are on Facebook, where they typically get 40 or 50x or so
as many views as on YouTube.