DonAndVictoria.com
Very sad to report that Victoria has passed away.
This announcement May 5, 2014, from Don:
My darling Victoria passed away around 7:50 this evening.
My twin soul, my muse, my angel voice, I will always love you.
Go with God, my love.


Our newest album "Get Me Down The Road" is due out in April.
It is our last album together, recorded August - November, 2014.

Don's new website: www.nightpeopledance.com , has all the latest info on his appearances, recordings and will feature a special page (in the works) on Victoria.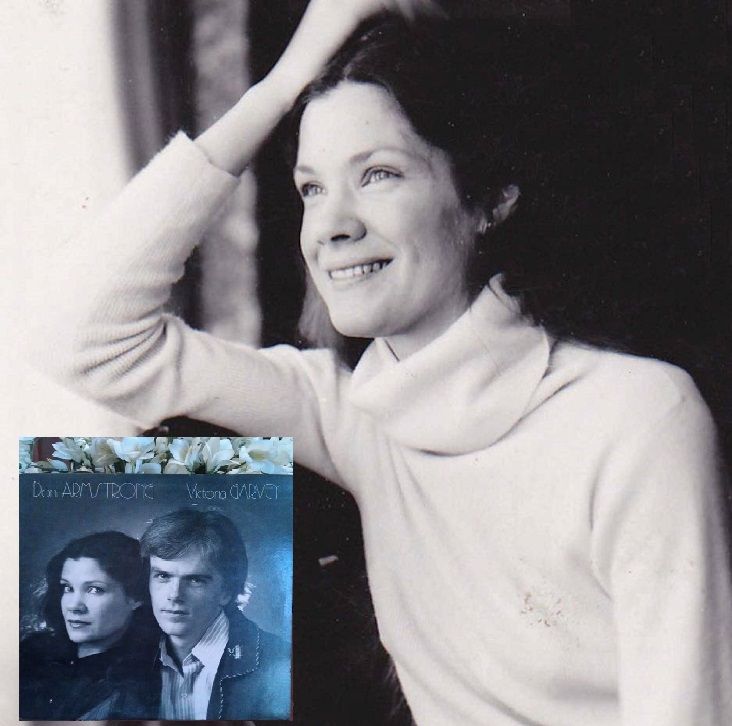 This website is a friend's tribute to
the charm and artistry of Don and Victoria Armstrong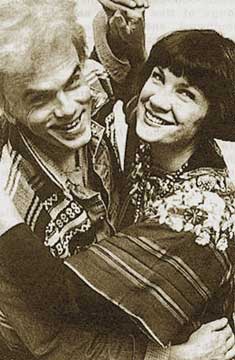 NEW CD!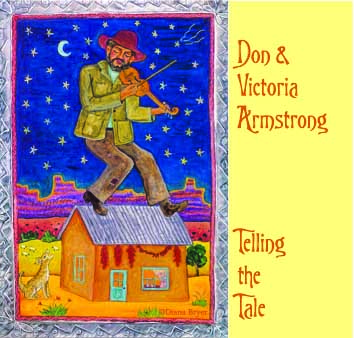 Artwork: Diana Bryer

Samples (MP3): Nageezi Buddha Was a Railroad Man
A La Orilla de un Palmar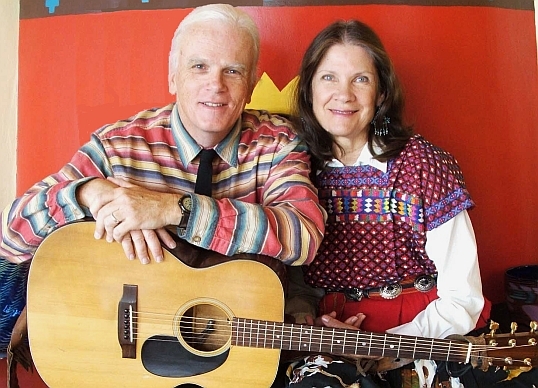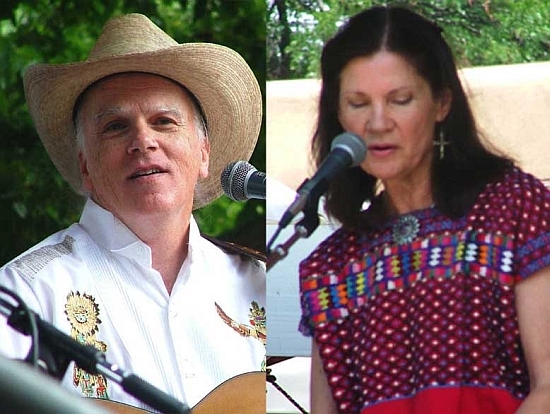 "What their singing does for the soul, that's what music is for."
--Erik Darling (the Weavers)
"The beauty and mystery of the Southwest as seen through the eyes of two brilliant singer-songwriters, Don & Victoria Armstrong. Cowboy songs, inspired Mexican songs and evocative, sensitive originals in an ever-expanding repertoire of hauntingly beautiful compositions overlaid with stunning vocal harmonies."
--Review of "Songs Along the Rio Grande" CD from Folk Times
"Magnifico!" -Travis Edmonson (Bud and Travis)
"A great take on the beauty and mystery of our southwest" -Tom Russell
Victoria's classic composition (written with Pat Garvey), "The Loving of the Game,"
recorded by Judy Collins, Steve Goodman and others,
from their CD, "Chico and the Cherokee Gal," "Stars Far Away"

MP3 music excerpts from three of their other CDs:

"Along the Navajo Trail" (Live recordings of western songs)

"On the Atchison, Topeka and Santa Fe" 1:55 / 1.4mb
"Cowboy's Farewell" (Victoria Garvey Armstrong ASCAP) 4:45 / 3.3mb


"Songs Along the Rio Grande"

"Night People Dance" (Don Armstrong BMI) 3:32 / 2.5mb
"Facil" (Victoria Garvey Armstrong ASCAP) 4:25 / 3.1mb

"Land o' Fandango "

"Tecolote" (Victoria Garvey Armstrong ASCAP) xxx/ 3.1mb


Travis Edmonson was a tremendous influence on Don and Victoria's music,
and on May 9, 2008, they had the honor of performing "Malaguena Salerosa" in a tribute concert
to Travis. Michael J. Ronstadt on harmony vocal and Bobby Ronstadt on accordion.
Travis passed away one year later, to the day.
This song is featured on their new CD, "Telling the Tale" (above)
dedicated to Travis and to Erik Darling .

Contact, booking and CD info:
Don Armstrong
5307 E. Douglas St.; Tucson, AZ 85711
Phone: 520 437 2779. armstrong.dv@gmail.com