DonnieTrunk.com
The "DONNIE TRUNK" project has been re-imagined as
"SONGS FOR DONALD"... stay tuned for more updates.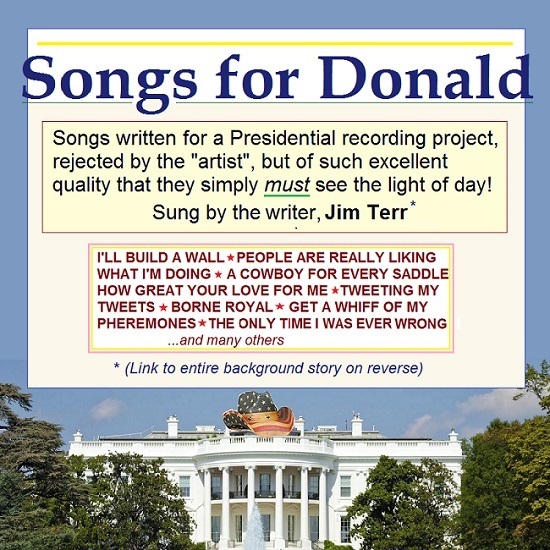 (the former form):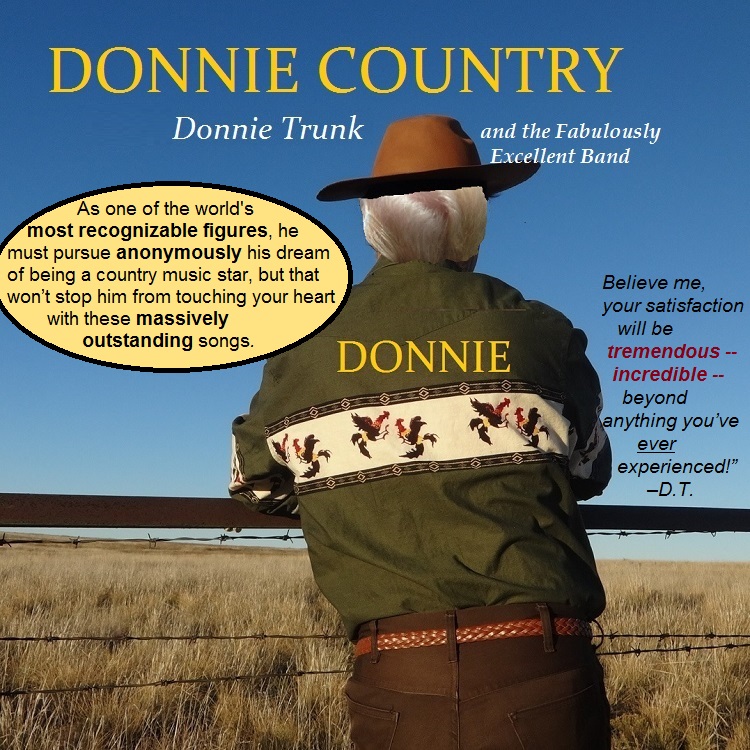 Jim Terr occupies a unique place in citizen activism.
In both his brilliant satire work, and his more serious essays and outreach,
he has a peculiar gift for focusing on the people who need to be reached
and who might be reached, instead of just "preaching to the converted."
His is a unique and valuable gift of populism and simplicity,
perhaps a result of his small-town upbringing.

His work is wise, hard-hitting, unusually effective, and deserves the support
of everyone who wishes for a more humane world.
Especially in these particularly divisive times,
Jim has a gift for bridging the "divide."
-- Thom Hartmann, radio host and author

The amazing background story
on new "SONGS FOR DONALD" CD:




THE SONGS RECORDED SO FAR:

Newest:

A HYMN! "How Great Your Love for Me"
HEY - SOME OFFICIAL NOTICE FROM ON HIGH!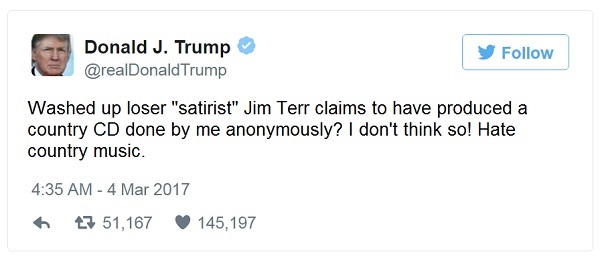 (satire)