www.HollywoodMe.com - Be in Your Own Movie!!

Click to hear RADIO SPOT
A few recent bits we're done with folks who do not claim to be "actors"
(click on TITLES to see full-sized on YouTube)
(stuff below here is not very updated...)
| | | | | | | | | |
| --- | --- | --- | --- | --- | --- | --- | --- | --- |
| | | | | | | | | |
Actor - non-actor - why wait for "Hollywood" to give you a role, to show what you can do?
Whether looking for more professional work, or just for fun, Let's do your own movie!

Now over 900,000 views on our YouTube channel
to help get you off to a good start!
( Many of the films shown were done as "Hollywood Me" films-to-order; a few were not )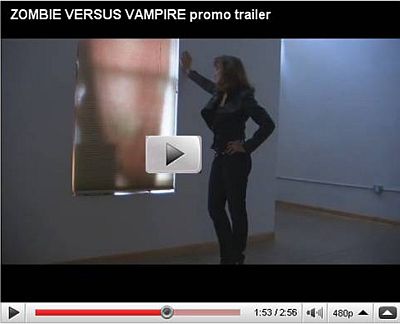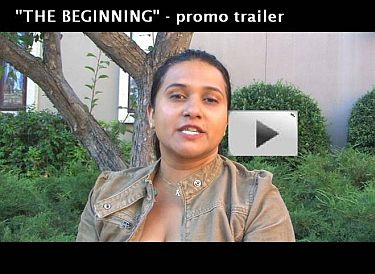 | | |
| --- | --- |
| OFFICIAL SELECTION OF THE 3-MINUTE FILM FEST 2010 | Selected for screening prior to 2009 Santa Fe Film Festival. |
Quirky enough for you?

OFFICIAL SELECTION OF 2008 SANTA FE FILM FESTIVAL! CONGRATULATIONS KATHERINE!

Starring Katherine Roe - our first hi-def production!

VIEW ON YOUTUBE

Price?
Depends entirely on the size
and complexity of the project.
Contact
MUSIC VIDEO... ORIGINAL MUSIC OF ALL SORTS...


JT having fun with famous people at the Santa Fe Film Festival 2009. Left: Kirk Ellis. Right: Ellen Kuras. Photos by Linda Carfagno (c)

Be in YOUR OWN MOVIE !!!
News Coverage: New Mexico Producer Posts Local Actor Resource Page, Video Clips

Santa Fe Filmmaker Passes 100,000 YouTube Mark [ Now almost 900,000 ]

WRITTEN FOR YOU!

STARRING YOU!

The perfect GIFT!


(Actor: Delilah)

SEE "J LO, MD"

(Actor: Talia Willis)

ANY LENGTH!

ANY SUBJECT! (almost)

YOU ARE A STAR -- and we can
"WRITE YOU IN"
to the PERFECT FILM or VIDEO
to suit your essence and ability!

Ask about a GIFT CERTIFICATE letting your
loved one know you think they're a STAR --
and you're gonna make it happen!

Let us help you with a creative, attention-getting VIDEO RÉSUMÉ (see NPR story)

Hear broadcast commentary on home-grown feature films!

Your place or

mine

(

Santa Fe

,

New Mexico

USA -- the new film capital of the western world, for God's sake!)

(And a beautiful place to visit anyhow!)




View 10-minute award-winning video,




"ALIVE AGAIN: America's Oldest Film Location,




Las Vegas, New Mexico!"




Or how about

Las Vegas, New Mexico

?

(Nearby, and the site of

zillions

of feature films!)

Some samples of our work (widely varying budgets)

Written and directed by Jim Terr / Blue Canyon Productions
©
‡‡

"The Wrong Guy"




(12 minutes; Rated PG)








(Actors: Mary Evans and JD Garfield)




First Runner-Up, Best Actress, Best Editor




2001 Flicks on 66 Film Festival, Albuquerque
"Jim Terr, man of music, media and movies, manages to achieve, in
The Wrong Guy," the essential element of successful feature film-making:
he is always at least one step ahead of his audience."


-Gerald Fried, Oscar-nominated, Emmy-winning film composer
(Stanley Kubrick, "Roots", etc.)
View now - Broadband (Windows Media)
---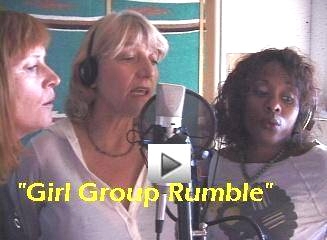 Prospective feature film trailer
---
How about a custom-made "PERSONALS AD"
that won't be soon forgotten!?
---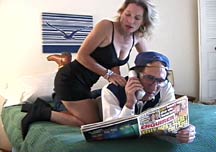 (Actor:
Hadley Harper
)
4-minute feature film trailer parody
"The Passion of BuDDy"
Featured in 2004 Santa Fe Film Festival

(mostly compiled from clips of previous videos)

Windows Media: 56k  DSL/Cable  
Real Video:  56k  DSL/Cable
or Via YouTube


---
Now one combined short piece:



(Actor:

William Sterchi

)

‡‡ "The Home of Katie Archer"
feature film preview


(Actor:

Mary Evans

)

"The Home of Katie Archer"

is a feature film script with present & historical elements, written by Jim Terr. It will be produced as a multi-hour radio drama by KUNM-FM in Albuquerque for local and national broadcast in the summer of 2007.
Jim Terr documentaries at www.BlueCanyonVideo.com
OTHER SAMPLES AND STILLS BELOW...
---
All stills and videos © Jim Terr / Blue Canyon Productions


(Two stills above from "Jimbug: Folk Artist" - featured in the 2005 Santa Fe Film Festival

THE BIG PICTURE
Robert Nott - Takes on Film
Santa Fe New Mexican Pasatiempo
June 23, 2006

Jim Terr wants to make a movie for you. The local satirist, songwriter and sage - who has made about 30 short films of varying types, from documentaries to public-service announcements to comedies - has just set up HollywoodMe, a one-man operation in which he writes, directs and produces films to order for performers.


Jim Terr discusses a scene
with actor Melissa Young

Terr is a big proponent of using local film artists, and to that end he plans to use HollywoodMe to create a short motion picture (five to ten minutes in length) to showcase the specific talents of his clients. He assumes that those who are interested in talking to him about a project are serious professionals aiming for more than just a demo tape of their work.
"I am so much into the Hollywood mind-set, which is demonstrating with a short movie that you can do a feature if somebody offers you enough money or that you are a good actor if someone would just give you the right role," Terr said by phone. "I assume that people would want something that is interesting, engaging, and shows them off as a good actor - not just a home movie."
Terr envisions it working this way: a client asks Terr to make a short film developed around his or her talents. Based on Terr's take on the client's personality, he then writes it - though he's willing to collaborate with clients who feel strongly about that - directs it, and gets some talented editors to cut it. He will even set up a Web site for clients to showcase the film and get them DVDs of the final cut. "I'm ready to go," he said. "Have camera, will travel."


I've seen short films written and produced in New Mexico that are more entertaining than many of the Hollywood feature films that have been shot here.
-filmmaker Jim Terr

Granted, these shorts would all be done on a limited budget, using local talent (if the script calls for additional actors and crew members) and relying on location shooting, not studio sets. But Terr believes he can come up with something that ideally showcases any client. Right now he's guessing the cost would run between $2,000 and $5,000, and that includes everyone getting paid. "Of course I would compensate other actors," he said. "I'm past doing the 'doing it for free' stuff. I'm not doing that anymore, so I wouldn't ask others to do that anymore."
In a radio essay that Terr delivered on KUNM, 89.9 FM, on June 6, he argued that it was time for New Mexico filmmakers to get ther own projects going so the state's moviemaking industry isn't always reliant on Hollywood. In Terr's mind, local movie artists could raise - with the help of some generous patrons - a quarter of a million dollars, enough to make a small-budget, high-talent independent movie.
"I dare say I've seen short films written and produced in New Mexico that are more entertaining than many of the Hollywood feature films that have been shot here -with all due respect," Terr said in his radio editorial. "Hell, I've got scripts that are more interesting - and I'll write in your wife, daughter, or any other would-be star and make 'em look good too."
Those interested should check out www.HollywoodMe.com for more information. Samples of Terr's video work can be seen on www.bluecanyonvideo.com. Terr has made a lot of amusing, quirky shorts - as well as serious public-service announcements and minidocumentaries - and his 2001 comedy The Wrong Guy took second place at the Flicks on 66 Digital Shootout.
Note that we want to work with actors of ANY skill or experience level --
which may not have come through in this news story.)
HEADSHOTS by natural light

Shot at location near hospital, in Santa Fe, one hour session includes downloading and "tweaking"
(if necessary) favorite shots, putting 'em on CD for you to take, including one or two with your
name (ready to get printed as 8x10 headshot), in MS Publisher format.

CONTACT RE HEADSHOTS

Please understand these are not "studio" shots with highly controlled lighting,
but if you like the samples above, chances are we'll get something you'll like.
The Total and Complete Lowdown

We produce custom short films for actors & actresses, written to suit your needs, personality and talent -- so that you can have a film or video of your own, to showcase your acting. You can even submit it to film festivals - it's yours!

It can be ANYTHING -- dramatic, romantic, crime, comedy, bizarre, commercial, commercial parody, news parody, documentary or documentary parody, MUSIC VIDEO (I write a lot of original music for singers, male and female -- ask for info!)

I can post your video on the Web, if you wish, so it can be easily viewed by anyone -- as well as giving you DVD copies etc. of course.

Price varies from $1,000 upward, depending on complexity of project, involvement of other actors (or not), and location.

I am located in beautiful Santa Fe, New Mexico, so if you want to shoot here, it can be a lovely getaway for you. Or I can come to wherever you are.

"Erotic" and "nude" are not my focus, but will be considered if the idea is creative and interesting.

Please understand that this is a PAID service. I write and produce a film for you, for a fee (see above).

Thank you for your interest, and good luck on making your impact on the world, with your career! If acting isn't your "career", but you just want to make a film and give it a whirl, well, there's nothing more fun than making a film!